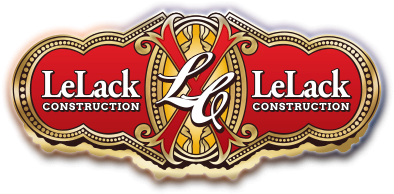 From Concept
to Completion
Multi-Dimensional Construction Corporation
in the heart of South Florida
Learn More
Contact Us
Mission Statement
General Contractor Services in South Florida
LeLack Construction is a professional self-driven, multi-dimensional construction corporation located in the heart of South Florida. Because we are developers/owners, we understand the challenges owners and their representatives face every day. Our team views every project from the owner's perspective. With a combined experience spanning 40 million square-feet and over 50 years, it's no wonder why we are the top choice in construction.

LeLack Construction has a comprehensive suite of in-house divisions. These in-house divisions ensure we control the entire construction process. These divisions represent an advantage from most companies in our industry that outsource or subcontract all of the core aspects of a complete construction project. In areas outside of our in-house divisions, we utilize professional relationships and long-standing alliances in substantive disciplines such as engineering, architecture, design, and geotechnical.

LeLack Construction meets your needs at Every Stage of Construction. Some of our services include government work, painting, roofing, hardscaping, pavers, retaining walls and interior build-outs.

Learn More
Phenomenal Micheal and his crew were clear professionals who cared about pleasing us. His team was always timely, which kept the project on time. Michael listened and then assisted with our design ideas to make them come true. The project completed without an issue. My kitchen is just gorgeous!

Jonni B.
Great! They were reasonably priced, came on time, were completely responsible and a pleasure to work with. My bathroom looks great and I will recommend this company to anyone that needs work done.

Anita K.
Michael and his crew were great. they worked fast and made sure everything was perfect. I expected a much bigger dusty mess but they took precautions and cleaned up great after each day they were there. The job came out just how I wanted it to. Looks like it was made that way to begin with.

Sharon U.