Interior Build Outs
Kitchens/Baths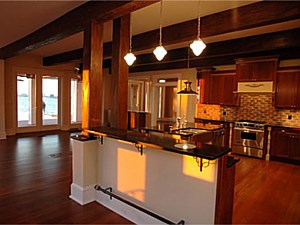 LeLack Construction brings together traditional craftsmanship with the latest technology in order to develop the most functional and stylish kitchens available. Our team of professional craftsmen has over 25 years of experience, capable of producing the best kitchen/bath furnishings on the market.
Our design staff is committed to each kitchen/bath program by supplying the creativity and expertise needed to transform your ideas into a reality. Our mission is to combine our expertise with your imagination, your needs, and your desires.
We offer the complete kitchen/bath including a large selection of countertops available to offer our clients the full package. Our in-house spray booth provides our clients all colors and finishes produced from all forms of wood.
All products and finishes are done in-house and installation is done from beginning to end under our own roof to guarantee complete customer satisfaction.